As excerpted from https://www.autotrader.com/car-shopping/can-you-sell-your-used-car-to-a-dealership-226998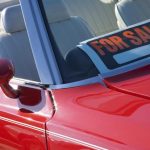 We understand if you don't want to deal with the responsibilities of selling a used car. While it's easy to list your car on AutoTrader, not everyone has time to schedule meetings with potential buyers or the desire to negotiate price, verify payment, or work with a buyer who's trying to get financing. Selling your used car yourself will likely get you more money, but it also takes time — time that some people just aren't willing to invest. As a result, you may want to sell your old car to a dealership. But will they buy it if you aren't trading it in for a newer model? We have the answer.
Will a Dealer Buy Your Car?
Typically, many dealerships will be interested in buying your used car regardless of condition, mileage or other factors. Some large dealership chains, such as CarMax, have a policy to buy any vehicle you're willing to sell, while [...]